Don't Just
Weather the
Winter. Enjoy it.
Unleash Winter Confidence with Michelin Tires
We're dedicated to helping you make the most of winter. That's why we design and develop tires to the highest standard, leveraging years of expertise in snow and ice handling to engineer winter tires that can withstand even the most severe of conditions. Our wide range of winter tires—from studded to non-studded, for passenger cars and SUVs—is entirely 3PMSF certified and utilizes advanced raw materials and top technologies that provide you with the best grip for Canadian winter conditions.
The Making of the MICHELIN® X-ICE™ SNOW Tire - A Canadian Story | Michelin Canada
Winter Grip Engineered to Last for Everyone
Our winter expertise allows for sustained braking power and grip regardless of snow, ice, or slush. No matter what vehicle you drive, every Michelin tire is designed to offer maximum mobility, safety, and control. With Michelin you get optimal stopping distance and traction when you need it most—not just for one season, but for winter after winter.
Why Choose Michelin For Winter Tires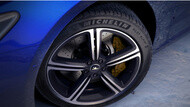 Engineered to Outlast
Michelin winter tires were engineered with control and longevity in mind. And we're proud to offer the only winter tires with a mileage warranty, so you can enjoy this winter season and the winters to come.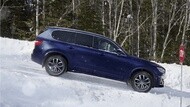 Superior Snow Braking
Snow won't stop you. But you'll be able to stop in snow. Michelin winter tires are engineered to offer excellent traction and stopping distance.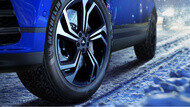 Stands Up to Ice
Michelin winter tires were designed with an exclusive tread design to deliver an exceptional grip on ice.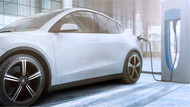 Winter Grip for All Cars
5/5 Stars
Great Winter Tires
"I have purchased Michelin Winter Tires for over a decade now. I have run X-Ice and X-Ice2 in the past on our Ford Focus and currently run Michelin Latitude X-Ice on our large SUV. After reviewing what was available we chose the Michelin X-Ice Snow SUV for our new small SUV. The grip on ice and in deep snow is excellent. Probably the best version of the X-Ice tires we have bought to date." (Arran52)
Originally posted on Michelin.ca
5/5 Stars
Will always buy Michelin tires amazing tires
"We are on our 2nd set of winter tires on both vehicles and will always buy Michelin tires winter and summer. The last set of winters we bought lasted 10 seasons and we're amazing with lots of grip up to the last kilometre and we drive a lot. Bought new ones last year for the truck and we were the only ones to get out of our street when there was 50 cm of snow." (Dan)
Originally posted on Michelin.ca
Only the Best Winter Tires
Ready to experience all that winter has to offer? Michelin has you covered for all winter road travel. Whether you're looking for durability, mobility, safety, a quiet ride, or all of the above, shop our winter tire offerings and get ready to experience the thrill of winter season after season.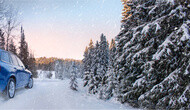 The Michelin Promise Plan
We want you to be 100% satisfied with your purchase. That's why our promise plan includes a 60-day satisfaction guarantee, roadside assistance, and a manufacturer's limited warranty and treadwear warranty.